In the Kitchen will be the category where I will post some of the recipes I cook for my family. I promise you these are super-duper easy recipes because I'm really not an expert in the kitchen plus the fact that I don't want recipes with so many steps/how-tos. Just 4-6 instructions, anything more than that, I skip the page of my recipe book and look for simpler recipes. So newbies in the kitchen, I hope you'll try my recipes or suggestions and let's share kitchen secrets!
If you follow my recipes, you'll know by now that I just make simple meals for my family using easy to find ingredients, basically one that can be found in your pantry too. I do whip up special dishes if there's a celebration or occasion. Since Christmas and New Year is just a few winks away, it's time to prepare something new, but still delicious.
Just in time for the holidays, this basket filled with Contadina pasta, tomato-sauces, and olive oil  arrived.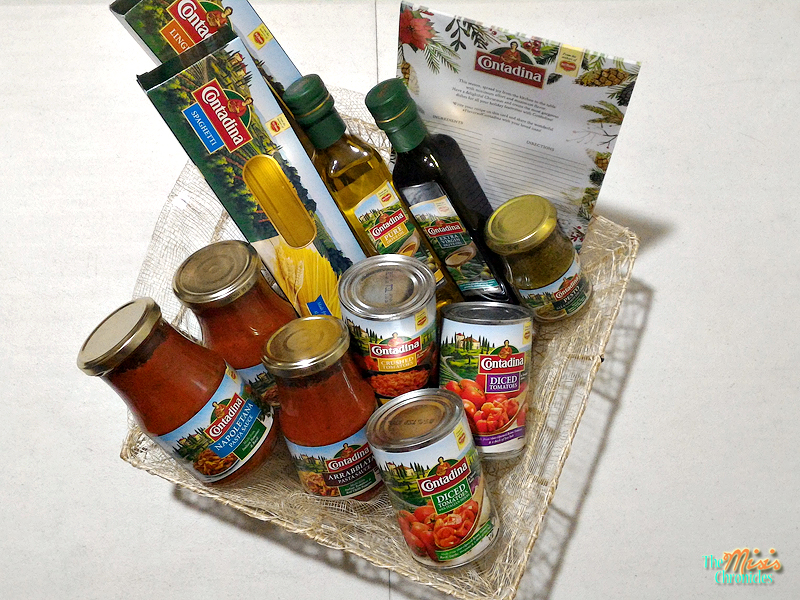 …